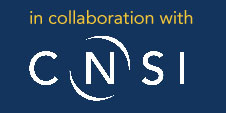 Welcome to your course! Before your first day, please complete the following:
COMPLETE - Fundamentals of Lab Safety quiz
WATCH - QSF Lab Safety Walkthrough video
COMPLETE - QSF Lab Safety quiz
COMPLETE - Waiver of Liability
SEND - Art Wafer photo
Logistics and other course information:

PARKING
The course will take place in Elings Hall. You can purchase parking permits from the kiosks in Structure 10. Permits are registered by your license plate, so please have your license plate number ready to input at the kiosk:
In Coastal Access spaces, you can pay for 4 hours, and if necessary, add an additional 1, 2, 3 or 4 hours. So, there is an option to add time if needed.
On the very top floor of Lot 10, visitors can purchase a 'VIP Permit,' which is 10$ for the day.
You can go to the TPS office and purchase a bulk-day pass to pay in advance if you would like.
Parking

at UCSB is the individual's responsibility. If you have any

parking

-specific questions, please direct them to tps-sales@ucsb.edu.

CAMPUS WIFI